ECO-EZY SDN BHD, established in 2009 as an energy efficient (EE) solution provider with main objective of promoting green environmental concept.
We obtained technology know-how from our Danish partner, Servodan A/S in 2001. We were trained in Denmark and are pioneer in designing Sensor Lighting Control solution in Malaysia since 2001 to meet different requirements in the buildings.

In the event of LED lighting development, we have extended the solution to LED lamps and provide better services as a total solution for lighting system. We further explore into other eco products so as to meet our main objective of promoting green environment.

VISION
Be a leading company providing high quality and truly energy efficient system/solution to premises.

MISSION
providing energy environmental concept, protecting the earth, caring our next generation's living environment
providing the energy saving solution to buildings
increase your profit by reducing energy wastage
reduce the CO2 emission for a better and healthier living environment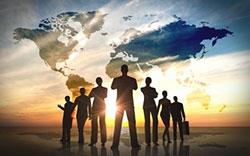 STRENGTH
Our team is very well trained and thus very capable in designing & proposing the precise Energy Efficient (EE) solution to serve different needs of a building.
ENERGY EFFICIENCY SOLUTION
Intelligent Lighting Control System to reduce lighting energy wastage
LED Lamps as solution to reduce energy wastage while achieve / maintain the lighting effect / requirement
Air-conditioning EE solution